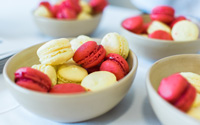 Brunch Run 2016
Magnuson Park Hanger
7400 Sand Point Way NE, Seattle, WA, 98115
Saturday, April 02, 2016 7:30 am until 12:00 pm
Organized by: Jessie Perkins (Contact)
Event Description


T-shirt's not guarenteed for tickets purchased
after March 22nd
Tickets for the 2016 Brunch Run are sold out
***Please note 520 and Mountlake Blvd between 520 and Husky Stadium will be closed on April 2nd and will delay traffic on Mountlake Blvd***
Seattle is all about good food and delicious drinks so grab a friend and run, walk, or stroll the most beautiful 5K in Seattle on Saturday, April 2! Then join your fellow race participants as they sample brunch bites from some of Seattle's top restaurants as well as an assortment of beer, mimosas and Bloody Marys.
Try to beat the bacon! Are you faster then our bacon clad runner?
Each participant in Seattle magazine's Brunch Run will receive a Brunch Run t-shirt, sample brunch bites from Seattle area restaurants, and access to the beer, Bloody Mary and mimosa garden.
Participants include:

Want to volunter? Sign up here.

For more information please visit our Brunch Run page
#BRUNCHRUNSEA

No refunds or exchanges.
Who Attended
Stephane Keating
Lane Kawaoka
Angie Kawaoka
Kirsten Rogers
Emil Rodriguez
Shellie Matthews
Amy Lutterloh
Sara Markwith
Nicole Roehrig
Rebecca Martinez
Shannon McMaster
Elizabeth Meade
Heather Cotton
Margaret Holmes
Katie Korenic
Cale Korenic
Isabel Alamillo
Ann McGovern
Ed McGovern
Michael Wijaranakula
blondnblue52
Melora Riveira
Julie Rivers
Lilian Minor